---
Easy to USE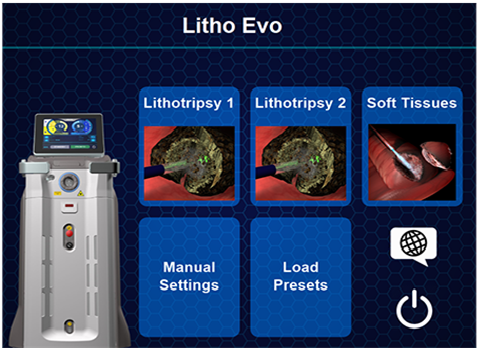 Litho Evo is equipped with Pulse Modulation Technology which makes it very effctive on Stone Ablation & provides the best dusting with almost NIL retropulsion. It has inbuilt multiple settings which makes it easy to use in every procedure of different type. Evo has an Option for user settings to save their own Parameters for the best result as per the users setttings. Thanks to Pulse Modulation Technology which enables user to use almost every settings with different Pulse Durations.
Evo is Easy to use system with user friendly software & settings.
---
More Advanced in Settings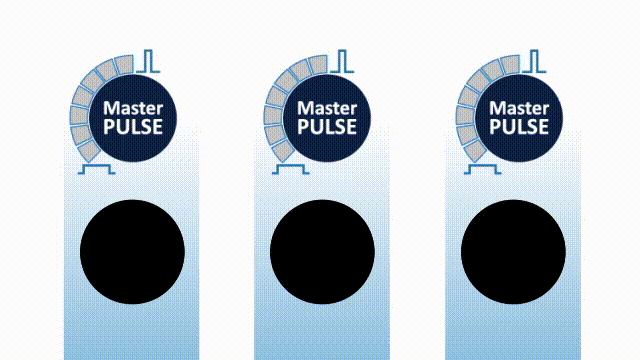 The System is available with Multiparameter with Pulse Modulation technology. Evo is equipped with great frequency settings up to 30Hz for better & fast dusting. This device also offers impressive settings regarding power(up to 35W, energy (5J) and frequency (2-30Hz). 7 levels of pulse width offer a greater flexibility with respect to the traditional 3 levels offered by the other holmium devices. With the help double footswitch, Surgeon can easily switch one emission to another. Apart from stone fragmentation (urolithiasis, gallstones) and urology treatments (e.g. strictures, tumor resection), Litho EVO device can perform effective soft tissue surgery in other medical specialties, including General Surgery, Arthroscopy and ENT.
---
More Power at smaller Size Fiber with Wide range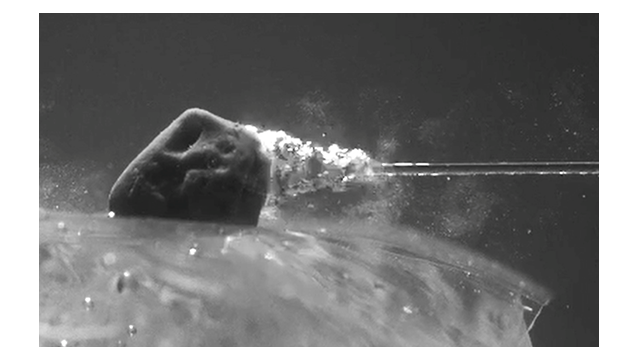 Different Applications needs different Fibers. For this reason, Litho laser is compatible with different fiber diameters (200-1000µm) and types.
Apart from standard fibers, our portfolio includes ball tip & high Performance Fibers.
Evo has the capacity to deliver the maximum power putput with min. size of Fiber. It can deliver upto 30W output with min. size of fiber for better & fast result of Stone Dusting & Fragmentation.
---